Let It Snow
Ahhhhhhhh...!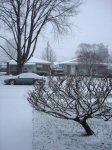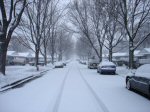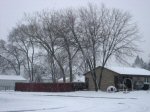 I woke up to snow this morning. The only bummer is that it kiboshes a drive to Hudsonville this morning to visit my sister Joan and her family. But it is nice to see some snow. Since we're not going anywhere, it may as well dump a ton, but that's not happening. Oh, man...
Actually, I wasn't convinced there was big danger on the roads, but dad insisted. In the end, I suppose he may be right; so I'll live with it.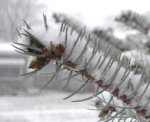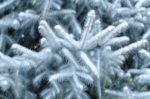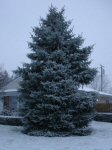 I wanted some shots of snow drifted on a living thing, so I picked on this hapless spruce.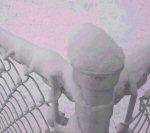 I did some digitation on this pic of snow on a fence.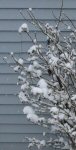 ...and here's half a bush.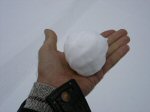 But let's face it. Deep down, we're all just animals, with only the thinest veneer of civility. What you really want to see is the big artillery. And here it is: Behold the Wintery Dreadnaught of Terror; and of course I'm talking about the wintertime snowball.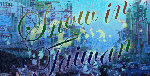 For kicks, I put together images in this collection to produce a fantasy view of my adopted hometown. I hope you like it!
---